Summer Session

San Diego State University summer courses can help you get ahead in your coursework and stay connected to your professors and the campus over the summer. SDSU is offering hundreds of online courses in three short sessions. Taking just one summer session course can put you on track to graduate on time or leave room in your schedule for an internship, a job, participation in a student organization next year, or other valuable experience.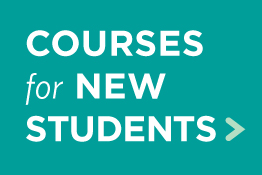 2021 Summer Session Dates
Session
Dates
Last Day of Classes
Registration
Schedule Adjustment Deadline
Six Week Summer Session 1 (S1)
Register in SDSU WebPortal
May 24–July 8
July 2
March 1–June 2
June 2
Thirteen Week Summer Session (T1)
Register in SDSU WebPortal
May 24–August 19
August 13
March 1–June 4
June 4
Six Week Summer Session 2 (S2)
Register in SDSU WebPortal
July 6–August 19
August 13
March 1–July 14
July 14
NEW: Four Week Summer Session
Available Courses: JMS 210, CJ 300, P A 301, TFM 110
Enrollment Request (Add/Drop)
June 7–July 8
July 2
March 1–June 14
June 10
NEW: Eight Week Summer Session
Available Courses: CHEM 100
Enrollment Request (Add/Drop)
June 21–August 19
August 13
March 1–July 1
July 1
SDSU is the place to be this summer
Check your prerequisites off the list during the summer.
See the student success fee at work. The fee helps SDSU pay the faculty needed for summer courses.
SDSU courses showcase innovative instructional technology and practices.
Online courses let you work, travel, and relax while still getting the job done in the (virtual) classroom.
On-campus summer housing enables you to enjoy the San Diego sunshine and SDSU campus while getting one step closer to graduation. The summer housing application will be available starting April 1, 2021.
Tuition and Fees and Financial Aid
Visit the Money Matters web page for more information about summer tuition and fees.
Financial Aid
Good news! Additional financial aid will be available for summer 2021. This is in addition to the Pell Grant, State University Grant (SUG), and Direct Loans normally awarded during summer session.
Most (or possibly all) of your summer session fees could be covered by grants (awards that you do not have to repay) if you received the Pell Grant, SUG, Cal Grant, and/or California Middle Class Scholarship (MCS) during the fall 2020 and/or spring 2021 semesters.
If you are eligible for a summer financial aid fee postponement, you will receive a notice on AidLink.
To be considered for summer financial aid you must:
Be a continuing student from the spring semester or a new student who plans to enroll at SDSU for the fall semester.
File a FAFSA for the 2020-21 year and have an Award Notification from the Office of Financial Aid and Scholarships.
Maintain satisfactory academic progress.
Enroll in at least 6 units for undergraduate and credential students, and 5 units for graduate students to become eligible for as many types of aid as possible.
Plan your schedule
When can you register?
Registration starts in March. Head over to the SDSU WebPortal for your registration information starting February 22. If you are a newly admitted student, review the information on the Summer Session For New Students web page.