Summer Session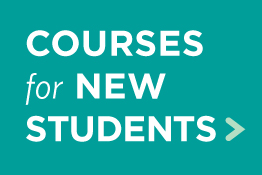 San Diego State University summer courses can help you get ahead in your coursework and stay connected to your professors and the campus over the summer. SDSU is offering hundreds of on-campus courses and more than 160 online courses in three short sessions. Taking just one summer session course can put you on track to graduate on time or leave room in your schedule for a valuable internship, study abroad experience, or participation in a student organization next year.
2020 Summer Session Dates
| Session | Dates | Last Day of Classes | Registration | Schedule Adjustment Deadline |
| --- | --- | --- | --- | --- |
| Six Week Summer Session 1 (S1) | May 26–July 13 | July 6 | March 2–June 3 | June 3 |
| Thirteen Week Summer Session (T1) | May 26–August 19 | August 14 | March 2–June 5 | June 5 |
| Six Week Summer Session 2 (S2) | July 7–August 19 | August 14 | March 2–July 15 | July 15 |
SDSU is the place to be this summer
Tuition and Fees and Financial Aid
Visit the Money Matters webpage for more information about summer tuition and fees.
The type and amount of financial aid available for attending summer session depends on your need as determined using the information on your Free Application for Federal Student Aid (FAFSA), your summer enrollment, and available funding. If you are eligible for a summer financial aid fee postponement, you will receive a notice on AidLink.
To be considered for summer financial aid you must
Plan your schedule
When can you register?
Housing