Step 1: Log in to Your WebPortal
Paying your tuition and fees, planning your class schedule, and registering for classes are all done through your SDSU WebPortal. Log in using your SDSUid and password.
Once you have logged in, select the Admitted tab in the upper left and select the My Registration link in the menu on the left. Your registration date and time and your fee payment deadlines are provided on this page.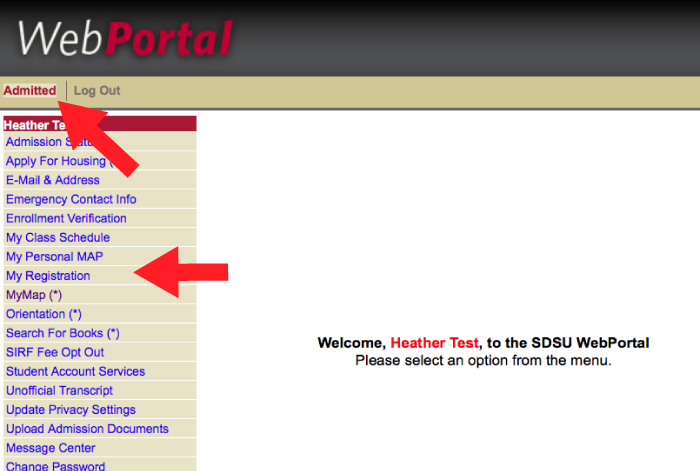 Your basic tuition and fees must be paid before your assigned registration date and time.