Step 5: Plan for Registration
Before your registration date and time, use My Planner to create a plan for your classes. My Planner is a registration tool in the SDSU WebPortal that allows you to select multiple class options, which will help you create your schedule. When creating your plan, it is important to be flexible with the day and time of the courses you need. The number of open seats changes daily so it's important to have many options when planning your courses. Adding classes to your planner does not mean you are enrolled in these courses. Once your registration date and time has begun, you will be able to register for courses with open seats directly from your planner.
Let's Plan Your Courses
Using the information you learned from Step 4, you can search and plan your classes.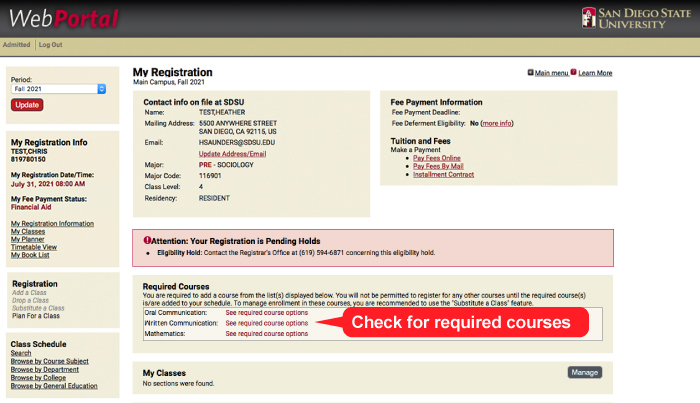 The number of units for each class, course titles, footnotes for prerequisites and information you may need to know about the course, section number, and the five-digit schedule number appear. On the right-hand side, the number of available seats appear. Once you see a course you want to take, select Plan to have the class added to your planner. To view your planner, select My Planner under My Registration Info in your SDSU WebPortal. The list of courses in your planner will display.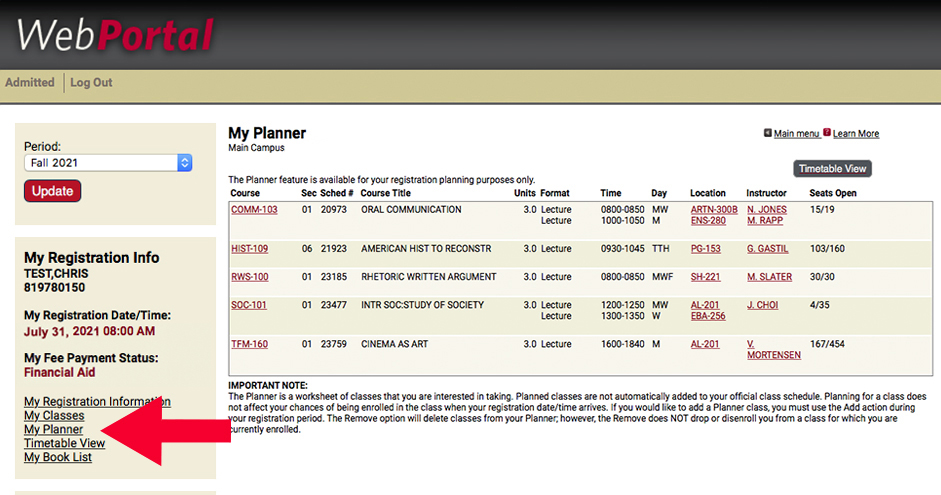 On the left-hand side of your SDSU WebPortal, there are different search options. You may search for classes by selecting Search or Browse by Department.
For example, select Browse by Department, select the S text box, and then select the Sociology link. All of the courses offered by the sociology department for the semester will appear.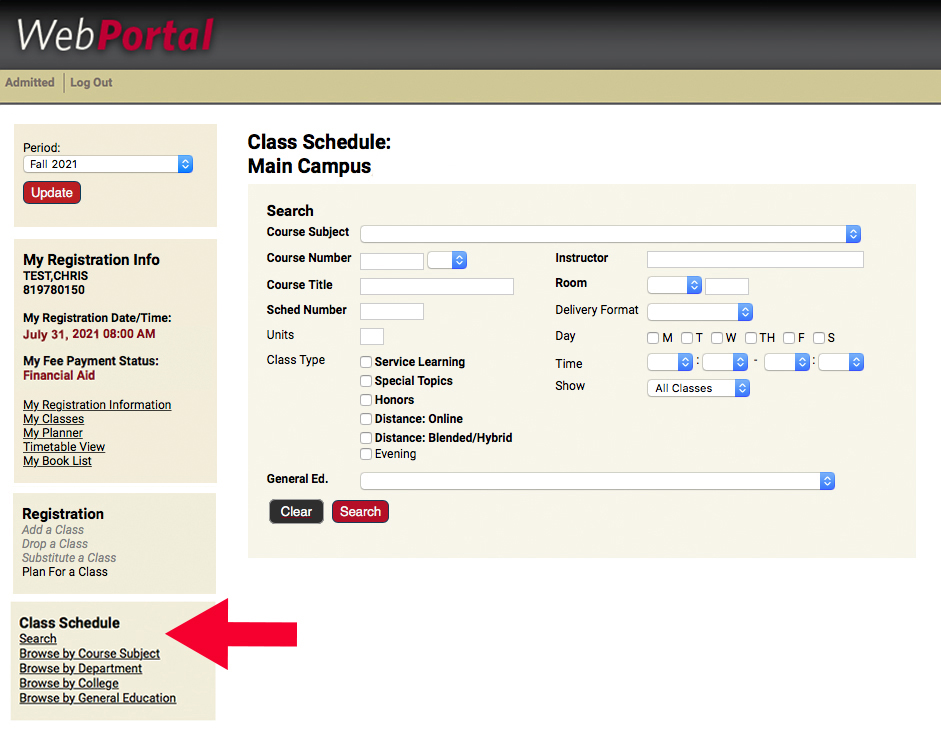 When it is your registration date and time, you can enroll in the classes from your planner by following the instructions in Step 6.
< Step 4: Identify Your First Semester Courses Step 6: Register for Classes >