Step 3: Log in to Your SDSU WebPortal
You will plan and register for classes in the SDSU WebPortal. Log in using your SDSUid and password.
Once you have logged in, select the Admitted tab in the upper left. A menu of links to important tools and information will be displayed.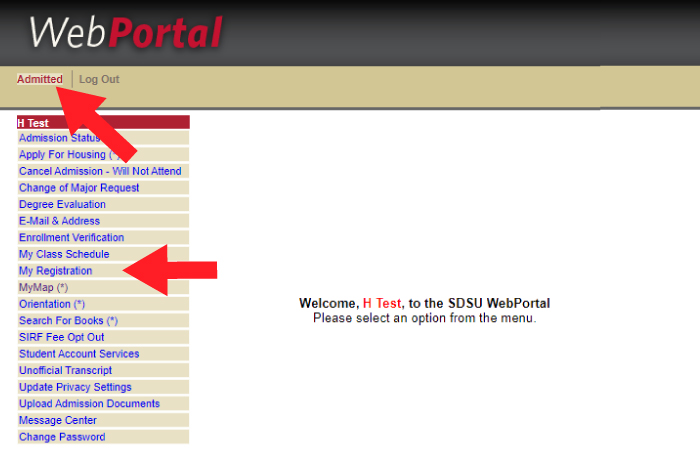 < Step 2: Test Requirements Step 4: Identify Your First Semester Courses >