Authorization to Release Student Records
Your student records, maintained by San Diego State University, are protected under the Family Educational Rights and Privacy Act (FERPA). FERPA gives you the ability to release your education records to third parties, such as a parent, guardian, spouse, etc.
These steps allow you to authorize the Office of Admissions, the Office of Housing Administration, the Office of the Registrar, and/or the Cal Coast Student Financial Center to share your records with your third-party designee(s). Granting access to one office does not grant access to the other offices. This release only covers documents noted in the section below and you can make changes at any time.
First, log into your my.SDSU account. From the home page, select your Profile tile.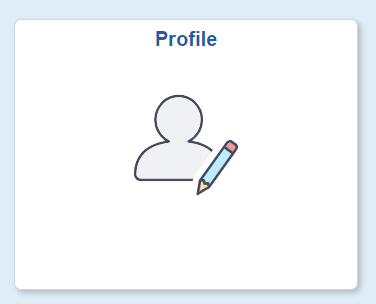 Then, select the Authorization to Release tab in the navigation of your Profile page, which will open the full Authorization to Release page.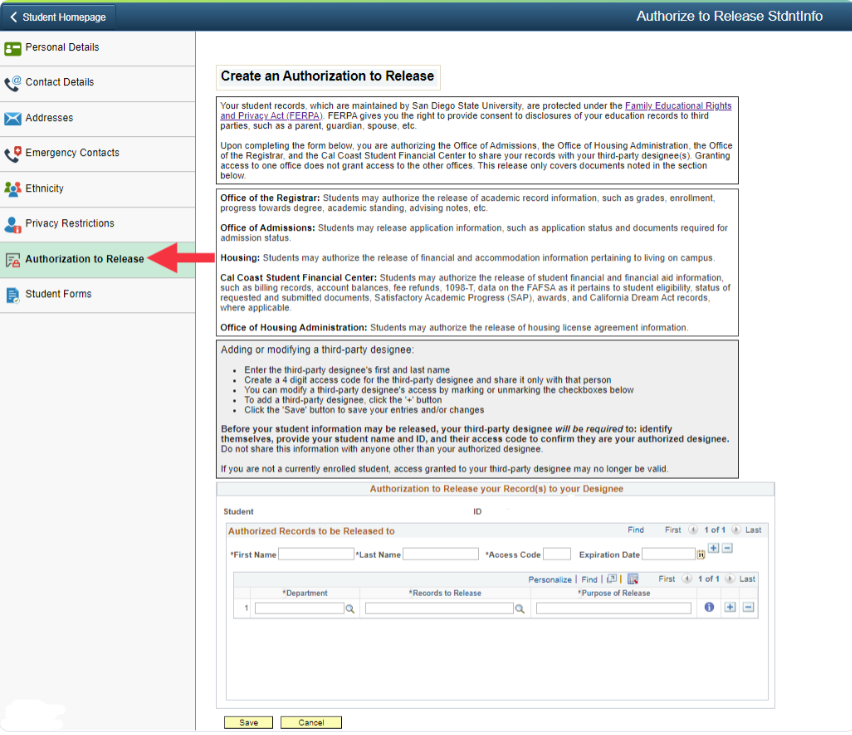 On this page, you will be able to enter the first name and last name of the additional person you are allowing to access your student records, provide a four-digit access code that you will create yourself (to share with the additional person so they can access your data), an expiration date, and which department(s) the records are being released from. Add additional departments and permissions by selecting the + (plus) icon. Delete permissions assigned by selecting the - (minus) icon.

Remember to select the Save button at the bottom of the page to save your edits.